By now we all know that all LFDs are not created equal. There are varying levels of brightness, temperature, humidity and hours a day the display can optimally perform. And incorporating LFD in an outdoor application is a whole new ballgame. Make sure you hit it out of the park every time! Join us at 2pm and become an expert on the five specifications relative to large flat panel displays not to be overlooked to make sure every project is a home run! Delivered by Jonathan Brawn of Brawn Consulting and sponsored by Samsung Business.
Presented By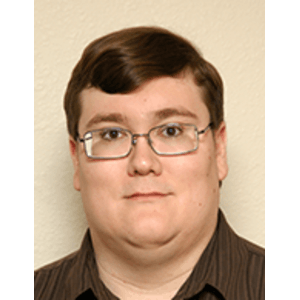 Jonathan Brawn
Principal, Brawn Consulting
Jonathan Brawn is a principal of Brawn Consulting, an audiovisual and digital signage consulting, educational development, and marketing firm with national exposure to major manufacturers, distributors, and integrators in the commercial audiovisual and digital signage industries. Jonathan has extensive experience in AV and digital signage systems design and integration, as well as expertise in the development of educational programs. Before joining Brawn Consulting, Jonathan was Director of Technical Services for Visual Appliances and he successfully ran his own design/build group, Brawn & Associates. Jonathan holds CTS certification and is on the senior faculty at InfoComm. Jonathan was honored to receive the InfoComm 2012 Young AV Professional award. Jonathan's work in industry standards is extensive having sat on the InfoComm PISCR (Projected Image System Contrast Ratio) task group, helping develop the industry ANSI standard for system contrast, and he is currently the moderator of the InfoComm DVDISCR (Direct View Display Image System Contrast Ratio) creating the contrast ratio standard for direct view displays. He is also part of the task group on Display Image Size for 2D Content and Systems (DISCAS). Jonathan currently serves on the Board of Advisors for the Digital Signage Expo, and helps create the educational curriculum for the organization. He is a founding director of ISF Commercial, a display calibration certification body, and a co-director of The Digital Signage Experts Group. He provides articles for industry publications including Systems Contractor News, Sound and Video Contractor, and The Digital Signage Magazine.
View Recording
Sponsored By: