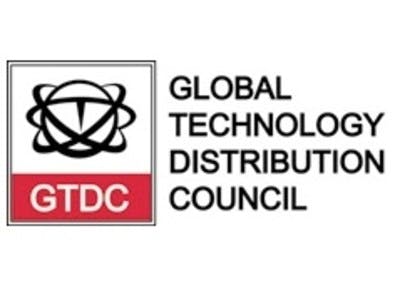 Philadelphia, PA — November 1, 2016 — In a move designed to provide the best products, services and support to its partners, Almo Professional A/V, North America's largest professional audio visual distributor, has joined the Global Technology Distribution Council (GTDC), a worldwide industry association dedicated to promoting the role of wholesale distribution in a successful and healthy information technology channel.
"The GTDC has a great reputation and impressive commitment to the success of the technology distribution industry worldwide," commented Warren Chaiken, president and CEO of Almo Corporation, parent company for Almo Professional A/V. "The professional audio visual arena continues to be among our primary growth drivers. Joining this organization signifies yet another aspect of our channel conviction. All of the division's services focus squarely on solution providers already in or looking to grow in this promising and highly specialized market."
"As AV and IT continue to converge, it's critical to understand the issues and trends so that we can provide our partners with the right mix of products, managed services and training resources to help them navigate their way through the challenges," said Sam Taylor, executive vice president and COO for Almo Professional A/V. "By bringing our expertise to the organization, we intend to provide valuable information and promote the channel advantages of bringing these two worlds together."
"The addition of Almo Professional A/V to our membership is substantial as this organization has achieved continued growth year after year since forming in 2009," said Tim Curran, CEO of GTDC. "Almo will be able to share information about its success, particularly in the area of services. At the same time, the GTDC's conferences, research, education and other activities will be of great value to Almo and its network of vendors."
About Almo Professional A/V Almo Professional A/V is the nation's largest professional audio visual distributor with forward-thinking product integration, training and education, managed services, and technical support capabilities. With highly skilled sales and business development manager teams, reseller education programs, distribution centers across the U.S. and carefully chosen product lines for the Pro A/V channel, Almo Professional A/V provides customers with the full distribution experience on a local and a personal level. Almo Professional A/V is a division of Almo Corp., the nation's leading independent distributor of consumer electronics and major appliances. For more information about Almo Professional A/V, please call 888-420-2566 or go to www.almoproav.com. Almo Professional A/V can also be followed on Twitter at http://twitter.com/almoproav and on Facebook at www.facebook.com/almoproav.
About The Global Technology Distribution Council The Global Technology Distribution Council is the industry consortium representing the world's leading tech distributors. GTDC members drive more than $130 billion in annual worldwide sales of products, services and solutions through diverse business channels. GTDC conferences support the development and expansion of strategic supply-chain partnerships that continually address the fast-changing marketplace needs of vendors, end customers and distributors. GTDC members include AB S.A (WSE: ABPL), ABC Data (WSE: ABC), Almo, Arrow Electronics (NYSE: ARW), Avnet (NYSE: AVT), Computer Gross Italia (SES: MI), D&H Distributing, ELKO Group, Ingram Micro (NYSE: IM), Intcomex, Logicom (CSE: LOG), SiS Technologies (HKSE: 0529), ScanSource (NASDAQ: SCSC), SYNNEX (NYSE: SNX), Tarsus, Tech Data (NASDAQ: TECD), TIM AG and Westcon-Comstor.