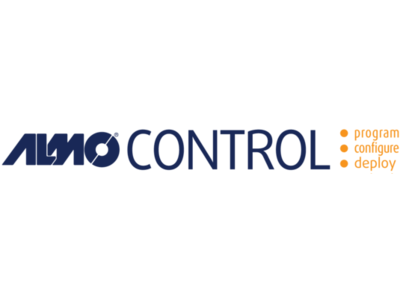 Philadelphia, PA — September 22, 2016 — Almo Professional A/V, North America's largest professional audio visual distributor, today added CONTROL Systems as a fourth Managed Service. Designed to provide Almo partners support with control system and DSP programming for AMX, ClearOne and Crestron, Almo CONTROL Systems Services will officially unveil during Almo's E4 AV Tour, coming to Boston, MA on Friday, September 23.
Almo is the first distributor in the industry to create a path for resellers to expand their reach for growth and recurring revenue through managed services. The CONTROL Systems Services join Almo's Content Creation Services, Installation Services and CONNECT Bandwidth Services.
"We found that our partners were coming to us for control system hardware but then needed additional support to fill in the gaps and complete this part of the project," said Brian Rhatigan, director of business development for Almo Professional A/V. "Since we are providing much of the hardware already, it makes sense to offer this service so our partners can provide a complete solution for their customers while creating a new recurring revenue stream for their businesses. We look forward to talking with attendees about this service at our E4 AV Tour event in Boston this week."
"As with all of our service offerings, each one empowers our partners to become a complete and total service provider without the need to add employees or take time out for extensive training," explained Eric Olson, business development manager for Almo Professional A/V. "The CONTROL Systems Services enable our partners to augment staff so they can bid on a wider range of control projects."
The new Almo CONTROL Systems Services can help deploy the following:
AMX Rapid Project Manager (RPM): AMX's configurable system for a quick turnaround project at a very affordable price. Almo guides the process of setting up the technology quickly, easily and reliably.
AMX Custom Projects: For more complex implementations, AMX's award-winning products span control and automation, switching, distributed audio and video, and technology management.
ClearOne DSP: Almo's team of expert programmers make sure all audio systems are tuned and configured to produce the best quality sound for a project space.
Crestron: Crestron's automation and control solutions for homes and buildings let people control entire environments with the push of a button, integrating systems such as AV, lighting, shading, security, BMS and HVAC to provide greater comfort, convenience and security.
Almo's Business Development Managers Almo offers a highly specialized fleet of Business Development Managers (BDMs). Each BDM brings a multitude of expertise, such as technical knowledge, system design assistance, in-depth brand/product knowledge, bid and project registration capability, as well as a direct line to all of the top manufacturers in the AV industry. No other distributor in the AV industry provides this level of expertise to its partner community.
E4 Boston and Dallas Details E4 Boston is on September 23 at the Boston Marriott Newton. It runs from 8:00 a.m. to 4:00 p.m. and is entirely free — including parking — for Almo Pro A/V's reseller, integrator and consultant partners. To register, go to www.e4avtour.com.
About Almo Professional A/V Almo Professional A/V is the nation's largest professional audio visual distributor with forward-thinking product integration, training and education, managed services, and technical support capabilities. With highly skilled sales and business development manager teams, reseller education programs, distribution centers across the U.S. and carefully chosen product lines for the Pro A/V channel, Almo Professional A/V provides customers with the full distribution experience on a local and a personal level. Almo Professional A/V is a division of Almo Corp., the nation's leading independent distributor of consumer electronics and major appliances. For more information about Almo Professional A/V, please call 888-420-2566 or go to www.almoproav.com. Almo Professional A/V can also be followed on Twitter at http://twitter.com/almoproav and on Facebook at www.facebook.com/almoproav.
*All product and company names herein may be trademarks of their registered owners.Almo Professional A/V Adds CONTROL Systems